---
A great way to show quick information to your users is to use jQuery modal dialog boxes or windows. If done correctly, good looking dialogs can be an easy way to make your site feel more modern without a lot of extra work.
Here are some Modal Dialog Boxes for you, enjoy!
Update 12 Dec 2013: Updated all plugins in this post and added new images of demos. Removed missing plugins and added new ones. There are now 18 decent ones.
Update 10 March 2016: The list of plugins has been completely updated and refreshed. If you're not already using jQuery, skip to the bonus section for JavaScript libraries that don't require it!
1. vex
Easily styled, highly configurable, and mobile-ready, vex is a pleasure to use. Start using vex on your projects as simply a drop-in replacement, without conflicting with other libraries or plugins you may have installed. Give your site that modern look.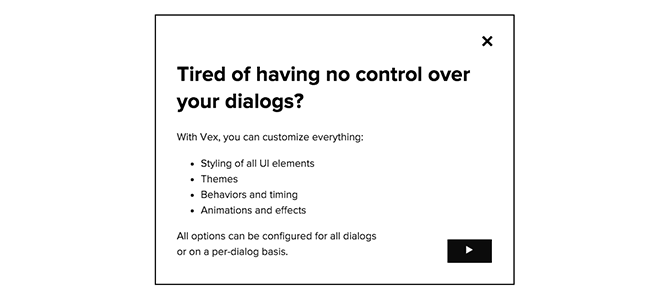 2. animatedModal.js
animatedModal.js is a jQuery plugin to create a fullscreen modal with CSS3 transitions. You can use the transitions from animate.css or create your own transitions.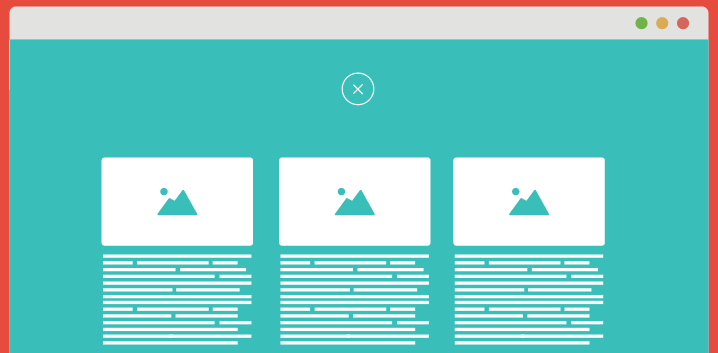 3. Remodal
Remodal is a responsive, lightweight and fully customizable modal window plugin with declarative configuration and hash tracking.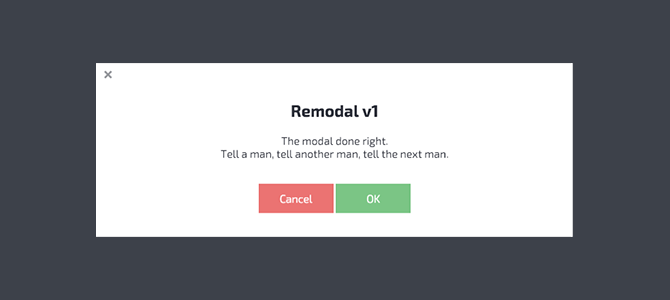 Bootprompt is a flexible dialog box jquery plugin based on bootstrap 4.
Confirmation
Information
Warning
Prompt
Error
Question
Also Check: jQuery Notification plugins
This can be more useful for jQuery Notification plugins.
Zebra_Dialog dialog boxes can be positioned anywhere on the screen – not just in the middle! By default, dialog boxes can be closed by pressing the ESC key or by clicking anywhere on the overlay.
---